The Southeast Climate Science Center (SECSC) has funded nine science projects for FY2013. The projects will focus on climate change-related adaptation decisions related to the planning and implementation of a Southeast Conservation Adaptation Strategy (SECAS). The SECAS framework is being developed by the Fish and Wildlife Service and the LCCs. The science projects show evidence of a clear linkage between proposed science and decisions that affect the sustainability of fish, wildlife, and other natural and cultural resources in the Southeast.  Two science priorities were identified for this round of funding involving climate-related management decision problems: conservation and water governance, and local-scale climate adaptation decision problems.
Conservation and water governance decisions are often characterized by conflicts over how to prioritize and balance diverse societal water uses with the needs of fish and wildlife resources (and the services they provide).  This has been especially true in the Southeast, a region that has seen limited success reconciling conservation of fish and wildlife resources with other water uses despite over four feet of annual rainfall.  For example, water managers in the Apalachicola–Chattahoochee–Flint (ACF) River basin remain embroiled in long–term conflict over how to allocate water for hydropower and water supply in the Chattahoochee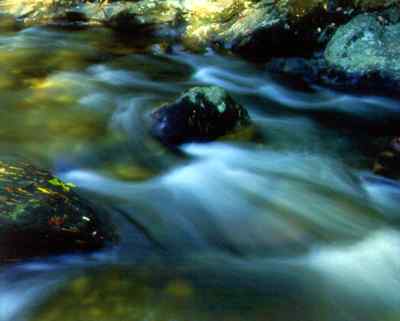 River and for agricultural in the Flint River, without negatively impacting endangered species and commercially important seafood species (such as oysters) in the Apalachicola River estuary. Collaboration in the ACF and other Southeastern river basins has not fully met the challenge of incorporating fish and wildlife conservation into the larger context of water governance, which encompasses a broad range of social, economic, and aesthetic values.
What is a local-scale climate adaptation decision problem? The southeastern U.S. has an abundance of public properties devoted to the conservation of natural and cultural resources, such as National and State Parks, National Wildlife Refuges, State Wildlife Management Areas, and many others. Managers of these areas face the difficult challenge of understanding the potential impacts of climate change on the resources they are charged to protect, and of formulating effective mitigation and adaptation strategies. Potential impacts include indirect effects of changes in temperature and precipitation regimes on natural communities, and the direct impacts of sea-level rise on natural and cultural resources, as well as on infrastructure designed to provide human access to those resources.  Types of management interventions likewise vary widely, from
regulations governing consumptive and non-consumptive uses of resources, to physical modification of infrastructure, to protection of additional properties, to the translocation of threatened plant and animal species.  In some cases, mitigation or adaptation strategies may be directed at one or a small number of particular resources (e.g., an endangered species), while in other cases decisions must be made about prioritizing conservation needs among a wide array of natural and cultural resources (e.g., protecting additional properties versus development of infrastructure).
You can view all details pertaining to our new FY2013 projects here:
This update was contributed by Aranzazu Lascurain, Program Coordinator, SE CSC, NC State University